Technological advances are fueling innovation and development in nearly every industry across the globe, yet the dental industry has remained virtually unchanged for decades. All of that is changing, however, as practices have begun embracing advances in artificial intelligence and other leading-edge technologies to deliver better clinical outcomes and overall patient experiences.
Remote – or virtual – orthodontic care is a perfect example. With the emergence of COVID-19, telehealth, which had previously been considered by many providers to be, at best a 'nice to have but not necessary' service and at worst a gimmick, has become a lifeline for orthodontists and their patients. In fact, most new patients are specifically looking for orthodontists who offer virtual care options.
In a recent segment of CNBC's Advancements series, Philippe Salah, CEO of Dental Monitoring, discussed the increase In patients' demand for virtual care:
"We have done multiple surveys where 89% of the patients were claiming that they were expecting remote care solutions. For what? For convenience. And 82% of these patients actually claim that they choose a doctor because of such availability at the practice level."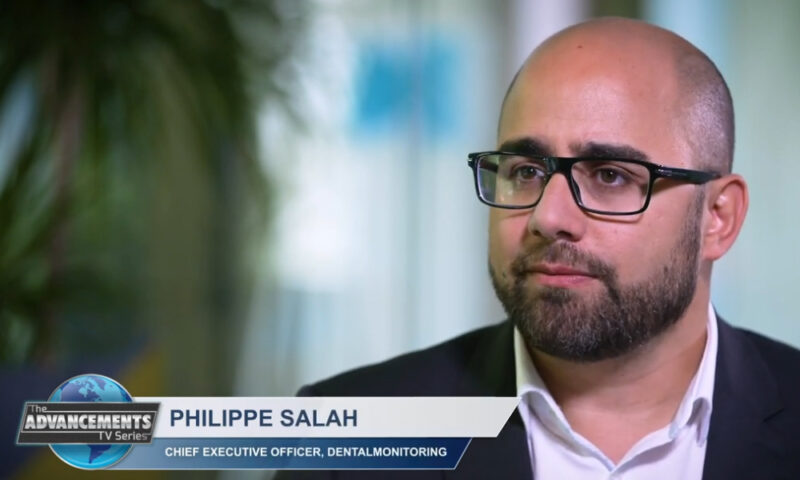 The use of remote monitoring in orthodontics has been a game changer for the industry and is re-defining the patient experience by making it a more convenient and effective process. It is improving doctor-patient communication by allowing the patient to communicate with their doctor in a way that is most comfortable for them, be that in-office or virtually through a digital app.
Consumer demand for transparency, convenience, and personalized care has now extended into the orthodontic space, pushing providers to become more patient-focused, both in terms of comfort and convenience.
As one orthodontist noted:
"Patients have become consumers by companies using various social media platforms, direct to consumer marketing, etc. Patients are now exposed to various treatment options even before they set foot into my office, as opposed to before [when] they would have to come into an orthodontic office to be educated on different treatment options. Through telehealth apps, we can now remotely monitor patients on a weekly basis versus the more traditional route of bringing them in every six to eight weeks. This increases patient compliance, reduces chair time, and strengthens the doctor patient relationship."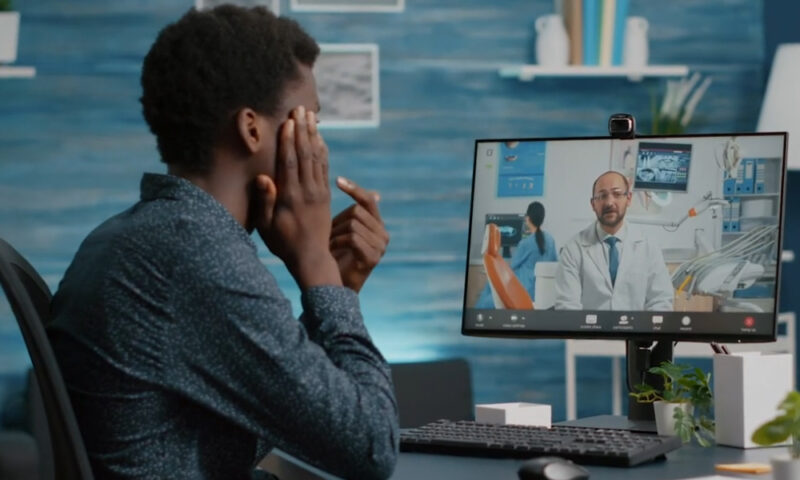 A leader in virtual practice solutions, Dental Monitoring is using artificial intelligence to create a more personalized patient experience and offer orthodontists new and innovative ways to expand their service offerings.
"The aim of Digital Monitoring was really to serve the complete patient journey before, during, and after treatment," Salah explained.
"And for that we have developed several solutions that can help to address every moment, the life of patients. Before treatment, Smile Mate. Smile Mate really helps the patient to have a vision of where they stand as a patient. What are the critical parts of their smiles or smile improvements that they are looking for, and on the doctor side, to be able to triage. Is it a patient that I can actually treat or do I need to refer this patient to another specialist, which will lead to other care before."
"During the treatment, we have developed another type of solution, which is really your monitoring solution, following the patient during this complete treatment, from start to finish. [It allows] the doctor to actually capture if any problem happens, and to be able to intervene and to fix the problem before it actually aggravates. Patients can now, from the comfort of their home using their smartphone, take a quick scan of their mouth, which will be displayed to the doctor level with lots of assessment and artificial intelligence facilitating the journey. Because, in fact, most of the active part of the treatment is happening outside the practice, it's happening at the home of the patient. And we wanted to really give access to this to the doctor."
AI-based solutions like Dental Monitoring are bringing patients a new awareness and access to more information about their treatment. This enables the patient to be more informed and feel like an active participant in their treatment.
Kaci Hamilton, an Invisalign patient interviewed during the segment, talked about her experience with Dental Monitoring and virtual care:
"It's just made the whole process easy. If I have a question for my dentist or the office, I can just send it through the app. If there's anything off, I can take a picture of the scan box and send that information in. So it just made the whole process feel really easy because I'm not driving all over LA every week having follow up appointments or checking in and I didn't realize how rewarding it would be to see that progress every week. To feel like I'm a part of the process."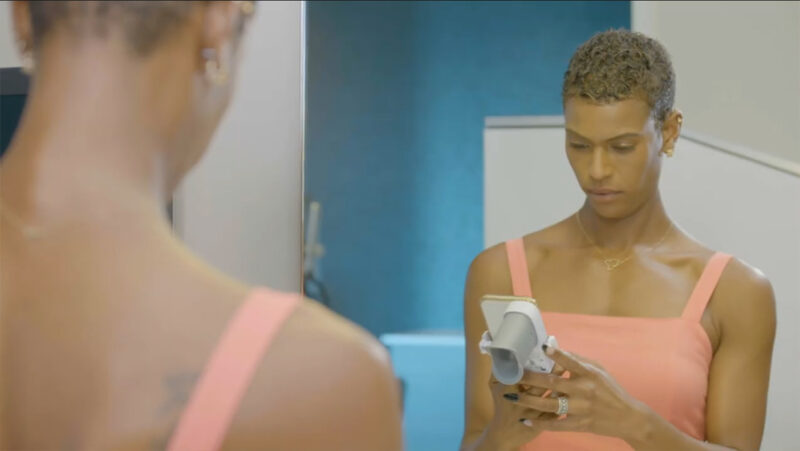 These advanced technologies are helping orthodontists operate their practices more efficiently all while providing their patients with the highest level of expert care. Providers are reporting a significant improvement in patient compliance since they (the patients) know that the doctor is following up and observing their progress digitally.
As a result, patients are able to get the same great clinical outcomes with fewer in-office appointments.  Another benefit of the remote monitoring technology is that it opens up chair time that would otherwise be unavailable, allowing doctors to help even more patients begin their orthodontic journey.
---
Whitlock Orthodontics proudly serves the orthodontic needs of families in the Springdale and Fort Smith communities and the surrounding area. In addition to Invisalign, Dr. Whitlock also offers several braces treatment options as well as early orthodontic treatment.